"Hallway of Hope" Commission for Child and Family Service, 10" x 80" House Paint, 2017-2018
Several months ago I was referred by a friend of mine about a really interesting project on Oahu though an organization called Child and Family Service. I am so very honored that I was able to take on this project as it is something near and dear to my heart. I was commissioned to create an undersea themed mural for one of Child and Family's services' private facilities. This mural is at an undisclosed location and it is meant to transform what was once a rather dark and outdated hallway into something magical, warm and welcoming.
Taken from the C&FS website:
"Our family-centered, full-service nonprofit has been at work in the community since 1899, and is dedicated to "Strengthening families and fostering the healthy development of children". Through nearly 50 programs that welcome everyone from keiki to kūpuna across the Islands, we help Hawai'i families address some of life's most serious situations including poverty, abuse, and neglect. We prove our effectiveness with data and results.
We offer those who want to help themselves a chance to transform their lives, without judgment, and seek to help families sustain positive gains.
Within the past fiscal year (July 1, 2015 – June 30, 2016) alone, CFS provided direct services, to 10,518 individuals and touched another 43,500 lives through phone calls, referrals, educational presentations, and by providing for those visiting walk-in family centers."
Below are some images from the process. Since I am a full time art teacher it took several months to get the project going and finished. I am really glad everyone was able to stick with it and come together to make this happen.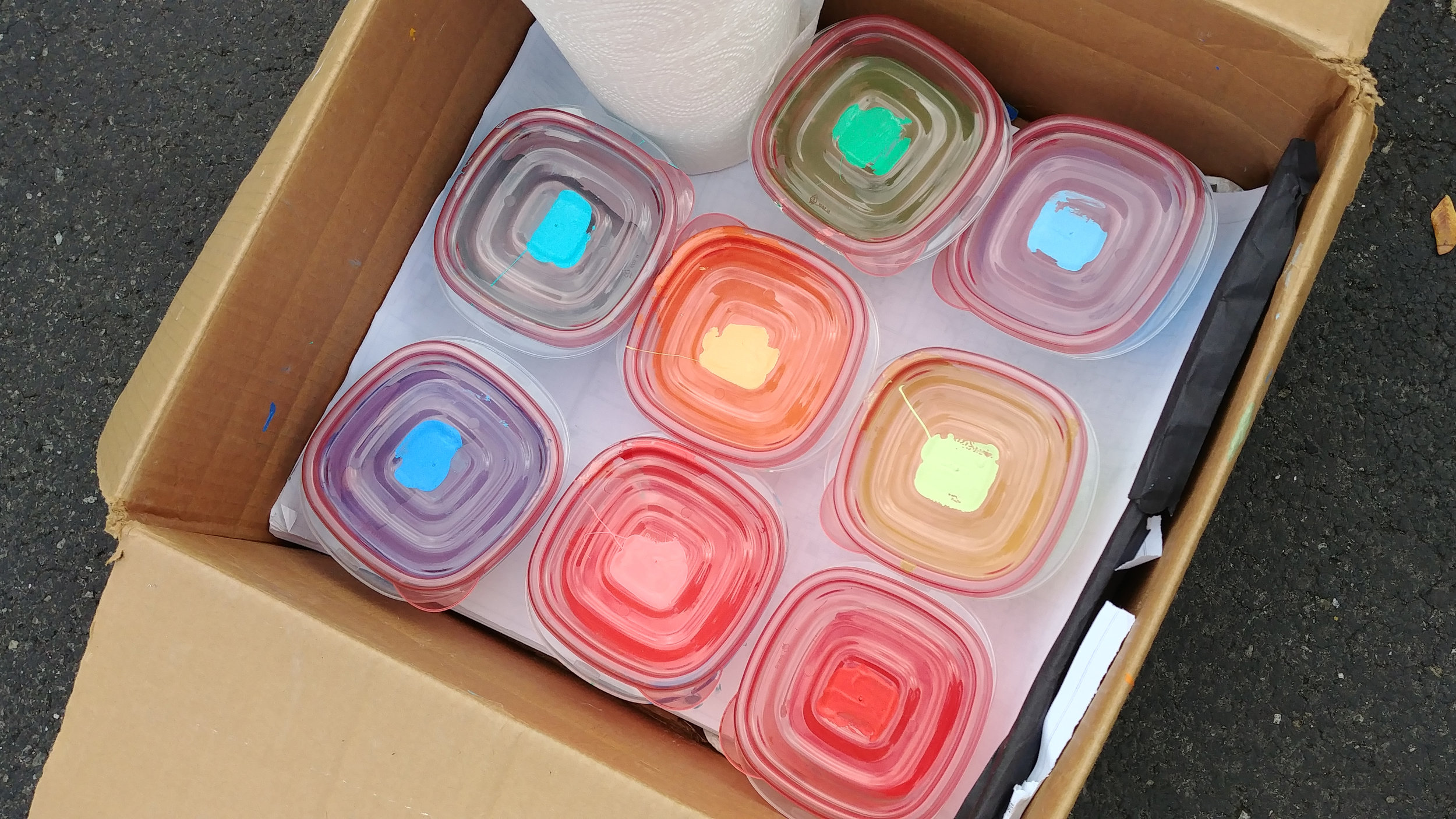 I was also very fortunate that I could bring my amazing Island Pacific Academy student to help me during their annual "Make a Difference" Day. It was several hours of straight painting but I'm very proud of all their hard work. Plus they are the masterminds behind the whale! So cute! Check out the timelapse video below combining their volunteer day with my overall painting process.
Big Mahalo to Child and Family Service for allowing me this opportunity to create this work and big mahalo to the sponsors for making it all possible. I am so happy I can support an organization that does so many good things for my neighborhood community. <3 Boz
***
Looking for a mural or design for your organization? Look no further! Feel free to shoot me an email at aloha@bozschurr.com with your idea and let's chat!